Izumi Assembly Center

Incoming Inspection Facility

Parts manufactured at other factories are inspected here prior to being assembled.
Projectors and other equipment are used to check part sizes to a micron-level precision.
Sterilization Room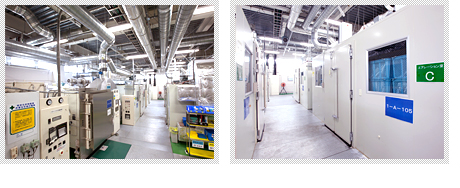 Assembled products are sterilized in this room.
Clean Room

Employees who work in the clean room change to dust-free clothing and wash their hands with sterilized water.
The employees also pass through an air shower before entering the clean room. A clean environment is always maintained in the clean room.
Shipping Inspection Room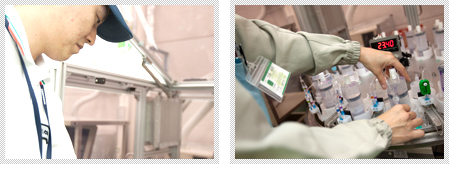 A final inspection (inspection for actual use) of products assembled in the assembly center is conducted here.
Products that pass are shipped to the distribution warehouse.
Packaging Room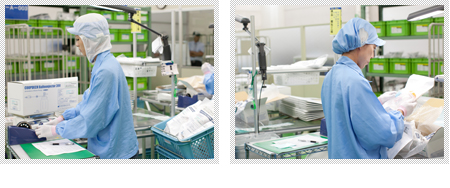 A visual inspection of products to be shipped to the warehouse is conducted and the products are packaged here.
Access
Address
2-6-2, Ayumino, Izumi-city, Osaka, 594-1157
MAP